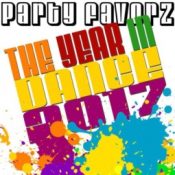 We've finally reached that time of year where Party Favorz reminisces over the best EDM hits of the year. The Year in Dance features the top dance hits of 2017 and as in past years, it's all compiled by your humble host. I generally put this series together not just based on chart-toppers but look at other criteria as to mainstay with a constant output of bootlegs (usually a good indicator as to how other DJ's are feeling a particular song) and my own personal choices. I also include songs I don't particularly care for but were so big, it would be blasphemy to not include them. It's all subjective as many of you would likely include this, that or another song while removing others.
What I will say is that despite all the varying styles and genres in house music, the entire EDM landscape is stale and has been for the past couple of years. First, it was the commercialization of Deep House where one hit after another chased after the other in an effort to capitalize on the popularity of the first. That started around 2015. Eventually, that evolved into Future House whereas Deep House has gone back into some unknown land of obscure laidback tracks it was once known for.
At the same time, everyone and their dog was trying to capitalize on the Big Room Anthem with the anticipated drop folks would salivate over as if they were at some religious revival. We're talking Axwell Λ Ingrosso, Alesso, David Guetta, etc. That still goes on but not near as much.
Now, everyone is chasing after that Reggaeton sound popularized by last year's massive summer hit "Lean On" by Major Lazer & DJ Snake. You hear it in song after song after song. Sometimes it works, but most of the time it's just generic tripe being pressed through a meat grinder. The beats have definitely gotten slower and the extended plays are more like radio-friendly edits as the attention span of the current generation of house music lovers wanes.
One of my biggest gripes is the lack of talent and vocal abilities of the majority of artists themselves. Even when they are really strong singers, the vocals are so processed and chopped-up and then strung together to get the best parts out of a performance, it often sounds like they're singing in the shower. Without even watching the YouTube video, I couldn't tell the difference between say, Halsey, Camila Cabello, Demi Lovato or another hugely popular artist who I won't mention (because I fear retribution) much less the countless lesser-known wannabes (and there are a lot of those). The thing is, the ladies I just mentioned can sing extraordinarily well but the music formula just doesn't allow their vocals to shine. There just isn't any warmth in the music currently being generated. It takes a unique vocalist for me to be able to say that's this person. Rhianna and Beyoncé come to mind because no matter how processed, they have unique vocal styles that allow us to discern who's singing.
I'm not here to piss all over the music industry because investment needs a guarantee of return. I get it but long gone are the days when labels would invest in an artist and allow them to grow. Everything demands a quick ROI or they throw the artist under the bus and move on to what they hope will be the next money-generating machine.
The Year In Dance 2017 attempts to weed through all the crap and narrow it down to what I consider to be the best of the best or stuff I enjoy listening to. Sometimes I miss things as it's as difficult weeding through 200 songs to create one of my sets as it is in creating a Year-end best of compilation. For better or worse, these next three podcasts are my picks for the year's best dance music. Let me know what you think over the course of the next three sets. ENJOY!
Album: Year in Dance 2017 pt. 1
Genre: EDM, House, Dance
Year: 2017
Total Time: 01:41:30
Axwell Λ Ingrosso – More Than You Know (Firebeatz Rework)
Sia – Move Your Body (Alan Walker Remix)
Niall Horan – This Town (Tiesto Remix)
Dua Lipa – Be the One (Dillistone Remix)
Halsey – Now Or Never (R3hab Remix)
Camila Cabello – Crying In The Club (Steve Smart Club Mix)
Dimitri Vegas & Like Mike vs. Diplo feat. Deb's Daughter – Hey Baby (Swanky Tunes Extended Remix)
Rihanna – Sex With Me (Addal Remix)
Portugal. The Man – Feel It Still (Ofenbach Remix)
Martin Garrix & Dua Lipa – Scared To Be Lonely (PRIDE Remix)
Ed Sheeran – Castle On The HIll (Country Club Martini Crew Extended Mix)
David Guetta feat. Justin Bieber – 2U (Extended Mix)
Clean Bandit & Zara Larsson – Symphony (Country Club Martini Crew Remix)
Lady Gaga – The Cure (Jad Desenchanntee vs. Dave Aude Remix)
The Weeknd feat. Daft Punk – I Feel It Coming (Cosmic Dawn Remix)
Pink – What About Us (Cash Cash Remix Extended)
Flume feat. Tove Lo – Say It (Illenium Remix)
Ariana Grande feat. Future – Everyday (U-Go-Boy Remix)
Austin Mahone feat. Pitbull – Lady (Richard Vission Remix)
CamelPhat & Elderbrook – Cola (Original Mix)
Zedd & Liam Payne – Get Low (Akkadia Remix)
Kelly Clarkson – Love So Soft (Dave Aude Extended Remix)
Charlie Puth – Attention (Country Club Martini Crew Remix)
AJR – Weak (Steve Smart Club Mix)
Imagine Dragons – Believer (Kaskade Remix)
(Visited 8 times, 5 visits today)
Podcast: Download
Podcast (preview-channel): Download