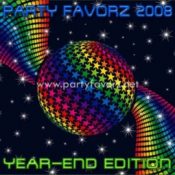 2008 was an unprecedented year for politics.  The first serious black (Obama) and female (Clinton) candidates for President duked it out in a primary that received more votes than any presidential election in history.  Huge sums of money were raised like no one had ever seen before and had the Republicans salivating at the future prospects of grassroots fundraising on the Internet.   This is also the year that the housing market took a nosedive setting off a worldwide recession and massive job losses all the while gas prices shot through the roof.
Equally, gay rights/equality finally took center stage after the passage of Proposition 8 in California which barred gay marriage and effectively defined the institution as only being between one man and one woman.  Frankly, I don't really care about the word "marriage" but I truly believe that gay people should have the legal right to become enjoined in some form of government-sanctioned matrimony, thus affording them all the legal entitlements that heterosexual couples enjoy, from children, property, taxes and everything in between.  More than anything, gay people should be treated as equals in all aspects of society, instead of being relegated to second-class citizenship.  Let's hope the motivation of the gay community stays the course in 2009 as we continue to demand these basic fundamental rights.
As predicted last year, I expected the music to become looser and just plain fun.  Digging in the crates, DJs pulled out the seventies (disco) and eighties (new wave) to create a whole new era of fun and frivolity.  People want to put life's difficulties to the side and just have fun, if only for a moment.  Call it a resurgence or resurrection or anything you want, I'm just happy to bring it to you.  The evidence is contained in the four remaining year-end editions.  These are my picks for the smoking hot best in electro and funky house music or electro-funk if you will, for 2008.  Hey, if I can get you to shake your ass, bounce your head and put a smile on your face, then I've done my job.  I'll be rolling out the remaining mixes the next couple of days.  When I'm done, I will be taking a long break from everything.
In the interim, I'll be replacing several links to previous mixes that had been removed due to limited space in my Podbean account.  So keep checking back, because that one you may have missed will likely be available again in the next couple of weeks.  I'll be back tomorrow with v6, until then…
HAPPY NEW YEAR!  XOXOXO
Album : Year-End Edition 2008 v5
Genre : House, Electro, Funky, Progressive
Year : 2008
Total Time : 1:57:26:00
1. Apologize (Lenny B Club Mix) – One Republic
2. Changes (Chris Lake Vocal Mix) – Will Young
3. Like This Like That (Extended Vocal Mix) – Se-Sa feat. Sharon Phillips
4. In Da Club [Shake Shit Up] (Chocolate Puma Club Mix) – Copyright feat. Mr. V & Miss Patty
5. Love Is The Answer (Freemasons Remix) – Funk Fanatics
6. Bodyswerve (Soulshaker Remix) – De'Lacy & Marco Gee
7. Ain't Nothin' Goin' On But The Rent (Wayne G. & Porl Young Mix) – 7th Heaven feat. Katherine Ellis
8. More Man Than Man (Bassmonkeys Mix) – Antigone
9. Stand Up (Original Mix) – Mobin Master
10. Put Your Hands On (Warren Clarke Vocal Remix) – No Halo
11. What I Want (Warren Clarke Club) – Bob Sinclar pres. Fireball
12. T-Shirt (Josh Harris Club Mix) – Shontelle
13. Club La La (Jody Den Broeder Club Mix) – Sirens
14. Now You're Gone (Fonzerelli Remix) – Basshunter
15. Poza (You Got What I Need) (Original Mix) – Count Paris feat. Katherine Ellis
16. Longest Road (Deadmau5 Remix) – Morgan Page feat. Lissie
17. Move For Me (Original) – Kaskade & Deadmau5
18. Body Crash (Cascada Vocal Mix) – Buy Now
19. Speed Up (Original Mix) – Funkerman
20. Let Me Think About It (Club Mix) – Ida Corr vs. Fedde Le Grand
21. That's Not My Name (Soul Seekerz Dirty Dub Vox) – The Ting Tings
(Visited 26 times, 1 visits today)
Podcast: Download