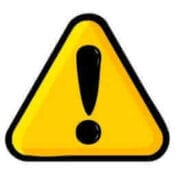 As Republicans and Democrats continue to bicker over the next measly stimulus bill — the United States continues its slide into a shithole nation.
In the meantime, the price for staples continue to outpace most people's wallets. Rick and I are the only ones here and I pay all the bills including groceries, which have tripled in cost the past three months. Even with cutting back on extras — food is still crazy expensive. Seriously, $400 a month (before soap, detergent, toothpaste, deodorant, toilet paper, etc.) is ridiculous but it appears to be the new normal for some time to come.
In April, Visa raised their processing fees, which lead Stripe to raise their credit/debit card processing fees. That took a big bite out of revenue generated from this site for which I make pocket change each month after all costs are paid. Now, it's dipping into my grocery money and/or other personal monthly expenditures and we're not cutting back anymore than we already have to maintain Party Favorz.
Unfortunately, that leaves me with no alternative than to raise subscription rates because my bank account is running too thin the last week of each month, which is not sustainable. I did my best to keep rates the same. Also, I fully understand that most of y'all are in the same boat. But, in order for continued maintenance of this podcast for your enjoyment I have no other choice.
I'm not asking for donations — just patience and understanding of the current situation. All current recurring subscription rates will increase to $3.99 effective September 5th. The new rate will go into effect immediately for new subscribers. I do not anticipate any future increases but want to ensure that there is no surprise billing starting next month. I fully understand that people will do whatever they have to do to meet their own budgets.
On a side note: If you haven't noticed yet — the direct download issue from the main website has been resolved with a clever trick provided by Podbean.
I've got a new Peak Hour set in the bag set to drop on Friday and will have a brand new Disco House set the following week. The tracks for that set are already compiled.
Thank you for being a loyal Party Favorz subscriber. Until the next time…ENJOY!
(Visited 1 times, 1 visits today)