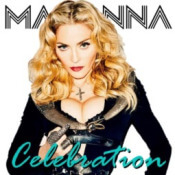 As we all know, August is Madonna's birthday month.  In keeping with the Party Favorz tradition, I've got a brand-spanking new set on tap to celebrate this annual festivity with her little monsters.  Oh wait, that's another diva, I digress.  What I meant was "her fans."
Party Favorz has opened up the Diva Hall of Fame vault and has included the highest bitrate for each and every one of her past sets I've completed.  You can go to each one by clicking on the image above so you can stream, download and treasure til your little heart's content.
Not only have I replaced the missing files, I've also either updated or replaced ALL of the files for ALL of the DIVAS who are in the DHOF with Ms. Ciccone.  So feel free to browse and grab at your leisure.  Just remember to say thank you in the process.
As mentioned, I've got a new set honoring M that I just finished and frankly, this shit rocks!  Better yet, you're gonna love it.
That's all the news for today.  Keep an eye on this site so you can be the first kid on the block to own a copy of Madonna's 2015 Birthday mix.
Until then …ENJOY!
(Visited 12 times, 1 visits today)