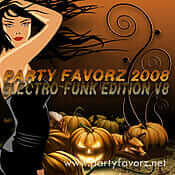 I woke up this morning to find a deep chill in the air.  I like to sit on the patio and have my morning cup of coffee and just kinda meditate in the dark, but I went back in to grab my sweats because my bones just couldn't take it.  Regardless, the sun is already coming out and I can see blue skies for the remainder of the day.  Yet again, another wonderful fall day here in the ATL.
I wasn't sure if I was going to be able to post this until next week; thankfully an anonymous donor contributed the $40 necessary to keep my Podbean account alive.  That's a good thing because this is the first of three mixes to be posted over the next few days for volume 8 of the Electro-Funk series.  I'm almost finished with the next Deep Edition which will be up next week.  Since I moved all my Guest DJ mixes up, there may be a gap between now and the next mix.  I guess that's okay considering my self-imposed rest never got off the ground.  As you can see by the 'Coming Soon' preview to your left, I've got a ton of stuff scheduled to come out between now and early November.
This month, I'm still not out of the woods, as I'll be buying all new tires for my car next week, plus it's time to renew the tags.  So, $5 donations to the site are certainly welcome to help things keep chugging smoothly along.  Barring any unforeseen incidents, I should be back to normal next month.
In the meantime, sit back and enjoy…I'll be back tomorrow with take 2.  Have a great day!
Album : Electro-Funk Edition v8
Genre : Electro, Funky, Progressive, Trance
Year : 2008
Total Time : 1:19:53:00
Track : 1
Title : Love Hangover (DJ Spen Club Mix)
Artist : Joey Negro
A re-work of Joey's remake from back in the 90s.  Though I'm not familiar with the original, I gotta say that DJ Spen's mix works on so many levels.  Basically this mix retains the integrity of the original, while delivering something fresh, phatt and phunky for today's dancefloor.  Essential.
Track : 2
Title : Givin' All My Love (Original 12" Vocal Mix)
Artist : Starjackers feat. Wilson Roberts
Track : 3
Title : Changes (Chris Lake Vocal Mix)
Artist : Will Young
The UK inaugural 'Pop Idol' winner returns with a great bluesy tune re-worked by the very talented Chris Lake.  With its thumping bassline and Chris' breathy vocals, what's not to like.  Currently in my top ten must play list.  Essential.
Track : 4
Title : Sunglasses At Night (Carl Kennedy Remix)
Artist : Carl Kennedy feat. Peter Millwood
Back in the late eighties, some friends and I headed out to Austin's (TX) infamous 6th street for partying.  I remember flying high as a kite and having a great time barhopping and just being as loud as possible.  Around midnight, two tweens passed us on the sidewalk with sunglasses on.  Being my usual obnoxious self who feels compelled to point out the pretentiousness of others, I turned around and began singing as loud as I could the Corey Hart song famous at the time.  My friends and I followed them as they joined in the course until they ducked into a bar and were promptly thrown out for being underage.  We all just busted a gut laughing at the expense of someone else's idiocy.  Oh, and the song…true to the original and will definitely have the floor moving.
Track : 5
Title : All Alone (Love Assassins Vocal Dub)
Artist : Filthy Louca
I absolutely adore this song.  It reminds very much of the huge Layo & Bushwacka 'Love Story' from back in 2002.  Just one listen and you too will be addicted.  This deserves to be MASSIVE!  Essential.
Track : 6
Title : Tomorrow (Jean Claude Ades Remix)
Artist : The Kiosk
Electro floor stormer with a very unique guitar twist.  Unusual for today's dance mixes but very catchy.  With a strong vocal performance provided by an uncredited singer, this is another song that deserves some serious recognition.  "Tomorrow will be a good day"…indeed.  Essential.
Track : 7
Title : Deep In My Soul (Darren Glen Remix)
Artist : J. Nitti feat. Sarah C
Generally, I'm not a big fan of what I like to call "generic electro house" that's generated more for radio play than the dancefloor, but something about this song just lifts up my soul and makes me wanna get my disco on!  Granted, it's sugar coated electro-pop, but compared to some of the Bimbo Jones/Soundbridge tracks of late, it towers high above the crowd.  Essential.
Track : 8
Title : At Night 2008 (Seamus Haji Remix)
Artist : Shakedown
Seamus took what was a massive song from several years back and made it even bigger.  Personally, I never understood the appeal of the original, which is what prompted me to drop in a Lil Louis (French Kiss) orgasmic layer over the original.  I uploaded it to WinMX at the time and it just took off; ultimately being released on White Label vinyl.  I guess I did something right, because people agreed; the song needed a little something to kick it up.  This go 'round, Seamus adds layers of synth with a funkier bassline and kicks the BPM a notch, making this a surefire bet.  Essential.
Track : 9
Title : Rewind (The Wideboys Club Remix)
Artist : Keo Nozari
Track : 10
Title : Speechless (Original Mix)
Artist : LYS feat. Nastala
Track : 11
Title : Bad Pjanoo (Mash Up Posse)
Artist : Eric Prydz vs. Onephatdeeva
Generally, I'm not a big fan of mashups.  But, once in awhile something comes along and is so well done that you can't help but give it praise.  The Mash Up Posse did just that when they layered the Onephatdeeva vocals over this years biggest track.  The two perfectly meld together melting the original and providing it with some much needed warmth.  Essential.
Track : 12
Title : All We Need Is Love (Rivaz Club Mix)
Artist : Da Groove Doctors feat. Tommie Nibbs
Track : 13
Title : Time After Time (Tommy Trash Club Mix)
Artist : Soul Central feat. Abigail Bailey
Track : 14
Title : Worked Up (Mark Picchiotti Extended Club Remix)
Artist : Brian Anthony
Is it me or is Mark all over the place lately?  Though he's been around for quite awhile, it's like all of a sudden he decided he needed to start earning some money and has since been churning out one hot mix after another.  Hey, better for us.  Already climbing the charts, this is pretty much guaranteed to fill the floor.  Outstanding.
(Visited 1 times, 1 visits today)
Podcast: Download
Listen on: Apple Podcasts | Google Podcasts | Amazon Music | Android | iHeartRadio | Deezer | Donate