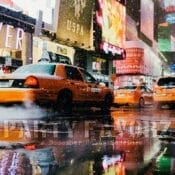 Previously, I had stated that November's set was the final funky house edition for the year but I was wrong.  I had so many great songs that didn't make the cut, I couldn't just leave them on the floor like unused parts of a carcass in a slaughterhouse that is scooped up with all the rat excrement and later compressed into some unknown victual commonly known as Spam.  So I had to figure out some way to pull them together and serve it as a first-class meal.
Fortunately, there was a slew of great tunes still hitting the floor after that set came out and once worked in with my leftovers, we got the House Sessions December 2K14.  Don't worry, this has all the vitamins and minerals you need to sustain a healthy lifestyle; no fillers here.
This set is all about Deep House with a little funky and soul mixed in to round it out.  It's deep and delicious like Godiva dark chocolate and a hot cup of cocoa.  Perfect for those long cold nights when you just want to unwind and forget about all the madness that is the holidays.
WAIT! I ain't even done yet.  I got one more set going up to get ya'll in the mood for the holidays.  Give me a sec and I'll be right back!
Album : The House Sessions | December 2K14
Genre : House, Funky, Deep House
Year : 2014
Total Time : 01:38:03
1. Chris Lake & Chris Lorenzo – Wicked Games (Original Mix)
2. Blondie – Rapture (Phunktastike Remix)
3. Gorgon City feat. Jennifer Hudson – Go All Night (Illyus & Barrientos Remix)
4. Luca Debonaire & Robert Feelgood – What Am I Supposed To Dubb (Original)
5. Joey Chicago – Feels So Good (J Paul Getto Remix)
6. Lana Del Rey – Ultraviolence (Crom & Thanh Remix) by i-D
7. David Guetta feat. Sam Martin – Dangerous (Robin Schulz Remix)
8. Freddy Verano feat. Sam Smith – Moments (Original Mix)
9. Matt Caseli & Terry Lex feat. Catraz – Born Slippy .Nuxx (Original Mix)
10. Pyrocight – Elementary (Original)
11. The Fugees – Ready Or Not (Pavel Velchev & Dmitriy Rs Remix)
12. Shadow Child & Doorly – Climbin' (Piano Weapon) (Nicky Night Time Remix)
13. Azealia Banks – Chasing Time (Division 4 Remix)
14. Higher Self feat. Lauren Mason – Ghosts (Original Mix)
15. The Jones Boys – If You Make Me (vs. Loves Somebody Edit)
16. MYNC & Mario Fischetti feat. Deborah Cox – Everywhere (Panda Remix)
17. Mary J. Blige – Right Now (Shadow Child Remix)
18. Dave Aude & Crazibiza feat. Vassy – Hustlin' (Original Mix)
19. Eddie Amador – House Music (Robosonic Remix)
20. Jessie Ware – You & I (Forever) (Shift K3Y Remix)
(Visited 1 times, 1 visits today)
Podcast: Download
Listen on: Apple Podcasts | Google Podcasts | Amazon Music | Android | iHeartRadio | Deezer | Donate