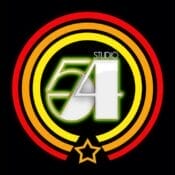 Folks, it looks like there will not be a release this week. I can't say for certain. I am in the middle of compiling, remastering, re-editing the largest EVER compilation of disco tracks from the 70's and 80's. Not sure how I'm going to work this all out or even how many volumes it will be. It just depends on how long I want to make each set.
This is a massive undertaking for one of my ALL-TIME favorite genres and will be a must-have in any serious collector's collection. It's nowhere close to being comprehensive but I'm betting it will be closer than anybody has ever attempted before.
Since I'm taking my time with this project, I don't have a release date, but rest assured, I am working methodically to make this the best ever collection for die-hard disco fans like myself.
Stay tuned…
(Visited 1 times, 1 visits today)