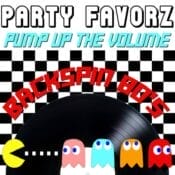 Continuing where we left off yesterday, the 80's was a dearth of diversity in musical styles. The primary focus over these three volumes includes industrial music and it's more commercial off-spring.
If anyone watches AMC's 'Catch and Halt' Fire' you get a really good feel for the time, the music and the burgeoning scene in computers in the early 80's. My best friend Dan had purchased a used Mackintosh from the local pawn shop along with a dot matrix printer. You know the kind, the paper had holes down the side so it could move along as it was being printed. The only thing he could really do on his computer was type his school papers and print them. Of course, he could also play ping pong or space invaders, which was pretty cool. Dan took his passion for computers and landed a gig with the burgeoning Dell computers there in Austin. Everybody knows who Dell is, so I'd say Dan is sitting pretty at the movement.
Our other friend SJ or Sequoya disappeared off the face of the earth when his father called him back home for good. He had a drinking problem that he just couldn't keep under control, which was a shame because he was a super nice guy. I think he's married and a lawyer now or something. Then there's Dale. An unfortunate accident stemming from a nasty divorce that had left him permanently scarred and financially ruined took him years to get out from under it. Last I heard, he found his calling and was living in a commune smoking a bunch of pot.
Me, I was just s shithead going to clubs on 6th street in Austin and sneaking out at night to hook up with some strangers in an alley.
It wasn't until ten years later that I purchased my first computer at the end of the semester in 1998 and spent the winter break taking it apart and putting it back together again to better understand how it worked.That was the point I officially became a geek.
The music at the time stands for itself and I'll go into more of its darker underpinnings in the next post. Until then…ENJOY!
Album : Pump

Up the Volume

 | BackSpin 80's


Artists : Various




Genre : Electronic; Industrial




Length : 1:27:42
1. Yello – Oh Yeah (Dance Mix)
2. Boys Don't Cry – I Wanna Be A Cowboy (Extended Mix)
3. New Order – Blue Monday '88 (12" Mix) (Hot Tracks Mix)
4. Depeche Mode – Strangelove '88 (Highjack Mix)
5. Information Society – Running (12" Vocal Remix Version)
6. M.A.R.R.S. – Pump Up The Volume (Ultimix)
7. KTP – Certain Things Are Likely (Original Extended Mix)
8. Nitzer Ebb – Join In The Chant (Long Version)
9. Paul Hardcastle – 19 (Disconet Remix)
10. Depeche Mode – People Are People (Razormaid)
11. Kon Kan – I Beg Your Pardon (Hot Tracks Remix)
12. Talk Talk – It's My Life (Hot Tracks Remix)
13. Echo & The Bunnymen – Lips Like Sugar (Extended Remix)
14. Pet Shop Boys – West End Girls (Ultimix remix)
15. Frankie Goes To Hollywood – Relax (Ultimix Version)
16. Dead Or Alive – You Spin Me 'round (Like A Record) (Razormaid Remix)
(Visited 1 times, 2 visits today)
Podcast: Download
Listen on: Apple Podcasts | Google Podcasts | Amazon Music | Android | iHeartRadio | Deezer | Donate