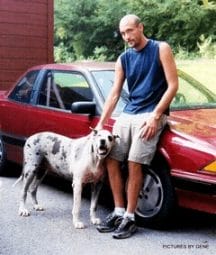 I just received an email that one of our Guest DJs, Jerome passed away last night.  Some of you may have known him from other blogs as through his own blog Junk In My Trunk or as ATLsuperhero.
While Jerome and I never had the opportunity to meet in person, his email exchanges showed a very kind and thoughtful person.  I knew he had been very ill and had been following his partner Gene's progress reports on his Facebook page.
I honestly believe he's in a better place and he will be sorely missed by the ones he loved and those who knew him best.  My dreams, hopes, and prayers are with you Jerome, please say hello to my brother and those friends I've lost along the way.  I know you'll be in good company. Peace Out.
(Visited 1 times, 1 visits today)