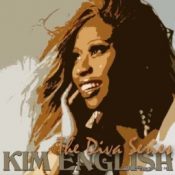 Not many artists have successfully bridged the divide between spirituality, house music, and the circuit scene. Mary Mary has done it a couple of times, but their output is nominal at best. In fact, Kim's songs have been remixed by some of the biggest producers in the dance industry. From Hex Hector, Thunderpuss, Tony Moran, Junior Vasquez, Mark Picchiotti and Razor 'n' Guido, the list reads like a who's hot of any given year.
Often times it may seem ironic that her spiritual songs of hope and faith would be pounding through the speakers of any gay club form A – Z, but her music has parlayed itself into some of the greatest club anthems of all-time. With hands in the air, roof-raising power, her music transcended into something much larger than even she could have possibly imagined.
Nevertheless, Kim obviously found herself in a conundrum when on one hand her biggest fans were the gay community, and on the other hailing from a religious background that adheres to some of the strictest tenants of the Bible.
Clearly, she had the same problem that Donna Summer ran into in the early 90s. In an interview she did with Metro Weekly she stated: "I get the loudest cheering and the love feels strongest whenever I'm in front of a gay crowd." "I feel more free [to be myself] among a gay crowd than I do at my church." Then turns around in another interview with New York's gay Next Magazine, while speaking about homosexuality: "I don't believe it's a lifestyle God agrees with." Then she goes onto say that homosexuality "is not God's design; it's a personal choice." OUCH!
The GLBT community has become the new "Jews" of the 21st century. With pending legislation in Uganda that would authorize the death penalty for gays and lesbians and anyone is known to associate with them, and when mob rules against our community in other countries like Malawi, this kind of hatred is potentially leading to another holocaust. It is shameful, if not downright despicable that in this day in age, people need to find a scapegoat for their own failings.
Though I am no longer a practicing Catholic, I understand the conflictions that arise when reality confronts what you have always been taught. At some point, you need to take a stand and not allow the antiquated teachings of anonymous priestly sources dictate who you are and what you stand for. Jesus did not preach hatred, nor should anyone allow themselves to believe otherwise. As such, in the spirit of Christianity, I can forgive her misstatements and/or lack of understanding. Question is, can she accept and forgive us?
Kim, we're waiting here with open arms, won't you come out to play? In these desperate times, we could sure use a healthy dose of joy.
So here it is, decades worth of music that lifted our hearts and moved our bodies. From "Unspeakable Joy" to "Everyday" with everything before and after, this set reads like a soundtrack to our lives.
Enjoy!
Album : The Diva Series – Kim English
Genre :

Circuit

, Club, House, Mainstream
Year : 2010
Total Time : 1:40:50:00
Track : 1
Title : Unspeakable Joy (Razor 'n' Guido Vocal Mix)
Track : 2
Title : My Destiny (Kobbe & Austin Leeds Club Mix)
Track : 3
Title : C'est La Vie (Hex Hector Club Mix)
Track : 4
Title : Missing You (Mindtrap Remix)
Track : 5
Title : Time For Love (Friburn & Urik Remix)
Track : 6
Title : Higher Things (Thunderpuss Club Anthem)
Track : 7
Title : Treat Me Right (Guido Osario Big Room Revisit Mix)
Track : 8
Title : Supernatural (Michael T. Diamond Remix)
Track : 9
Title : Nitelife (Rivera & Trattner Remix)
Track : 10
Title : Learn 2 Luv (Junior's Education Is What You Need Mix)
Track : 11
Title : Tomorrow (Mark's Full Circuit Club)
Track : 12
Title : Everyday (Hex Hector & Mac Quayle Club Mix)
Track : 13
Title : Nothing's Impossible (The Str8jackets Asylum Rub)
Track : 14
Title : It Makes A Difference (Tony Moran Arms Open Wide Different Club Mix)
Track : 15
Title : Bumpin' & Jumpin' (Michael T. Diamond Club Mix)
(Visited 18 times, 2 visits today)
Podcast: Download