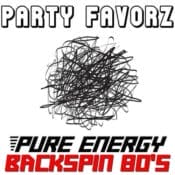 So my last post for Pump Up the Volume was a hot mess of ideas. I've gone back and provided more coherence to my ramblings so as to follow-up with this final set.
These days, I've got a lot of ideas running through my tiny brain and the more I read in the Washington Post and the New York Times about our government, the more angry I get. I try to stay away from the Huffington Post because it's becoming more and more like the progressive left version Breibart (an alt-right nationalist rag). Mind you, I'm not talking about go out and blow-up a bunch of people anarchistic anger but definitely there is a frustration as to how I can channel what I'm seeing into what it is I already do and how that ties in with the electronic music that I promote on these very pages. This leads me to my final musings of the electronic dance music of the 80's.
One of the genres I intertwined with this series was called 'industrial', which was an offshoot of punk. It was poetry laced with anger set to a repetitive electronic beat. While the lyrics to songs like 'Headhunter' by Front 242 and 'Join in the Chant' by Nitzer Ebb may be simplistic, their relevance today cannot be understated. Mixed in with the sugar-coated more commercial elements of the movement, the meaning gets lost. Taken by themselves, the anger and frustration of the times was as illuminating then as they are pertinent today. To be frank, I don't what these groups politics are and the left definitely do not have the market cornered on rebellion.
Right now you're probably scratching your head thinking to yourself 'what the fuck does this have to do with anything; I just like these songs and remember them well???'
For those that have read my posts over the years, understand that I've been a predictor of dance music trends since I started Party Favorz in 2007. The easiest way to do that is look at what's going on in the underground. Beatport has been a good indicator of that since I started this site. What I'm seeing and hearing is a ton of music that's moving away from the EPIC to a darker and more sinister pinning of electronic dance. It's not a mistake that Prok & Fitch with Green Velevet's 'Sheeple' was number for all of January and is still in their top ten.
Don't get me wrong. I will continue to deliver the light and frothy commercial dance music we've all come to know and love from my podcasts. That will never change but…
…I do fully expect continued darkness in the music but with sharper and more pointed political messages in the very near future. I'm just waiting for the DJ's and producers to properly channel their anger into something that grabs a wider audience rather than the current output which sounds like toddlers playing with tinker toys. 
Things are moving rapidly in the US and the UK and soon Germany, France and possibly other countries as well. With massive social change, ultimately comes unrest and dissent, which in turn leads to protest. This time, it will likely be bigger and louder than ever before. I will do what I can in my limited capacity to express that frustration and anger visually and musically. I'm thinking the Deep Edition will be a good place to start. You heard it here first.
Forget everything I just wrote. Just know that Party Favorz will keep on keeping on but there may be changes in the way I present things up ahead. Until the next time…ENJOY!
Album : Pure Energy | BackSpin 80's
Artists : Various
Genre : Electronic; Industrial
Length : 1:23:23
1. Erasure – A Little Respect (Extended Mix)
2. When In Rome – The Promise (Long version)
3. Book Of Love – Tubular BellsPretty Boys And Pretty Girls (Regan's House Medley)
4. Blue Mercedes – I Want To Be Your Property (Razormaid)
5. Pet Shop Boys – Always On My Mind (Razormaid Mix)
6. Dead Or Alive – Something In My House (Razormaid Mix)
7. Patrick Cowley – Megatron Man (Razormaid Mix)
8. C.C.C.P. – American-Soviets (Cameron Paul Mix)
9. Information Society – What's On Your Mind (Pure Energy) (Hot Tracks Mix)
10. Uptown – (I Know) I'm Losing You (Extended Mix)
11. Animotion – Obsession (Razormaid Mix)
12. New Order – True Faith (Shep Pettibone Remix)
13. Real Life – Send Me An Angel '89 (Dance Mix)
(Visited 1 times, 1 visits today)
Podcast: Download
Listen on: Apple Podcasts | Google Podcasts | Amazon Music | Android | iHeartRadio | Deezer | Donate